All products are added to your cart.
Buying at HorecaTraders
Customers rated us with 8,4

Minimum guarantee of 1 year

Sharp prices

Delivery time from 24 hours
Products tagged with Blastchiller
Blastchiller | 5 x 1 / 1GN | Gram SKF20 Snowflake
The SKF 20 Snowflake blast chiller / freezer from Gram meets all the requirements in terms of food safety and quality in today's professional kitchen. It is durable, has a low energy consumption that is very favorable compared to competitors in its class.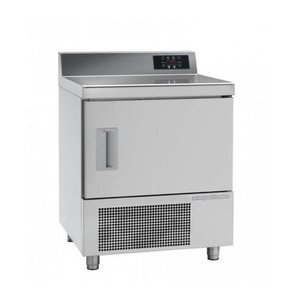 Add to cart
Blastchiller | 5 x 1 / 1GN | Gram SKF20 Snowflake