All products are added to your cart.
Buying at HorecaTraders
Customers rated us with 8,4

Minimum guarantee of 1 year

Sharp prices

Delivery time from 24 hours
Products tagged with Barkoeling
Barcooler | KK50-BKCNS | Metal frame 46 liters
With this mini fridge you always have a cold drink at hand. The KK50-BKCNS has a glass door with a beautiful black metal frame
Barcooling | Stainless steel | 200 liters 925x520x (h) 900 mm
A bar cool perfect for you behind the bar. The cooling is easy to maintain and has a long service life. Why would you pay more?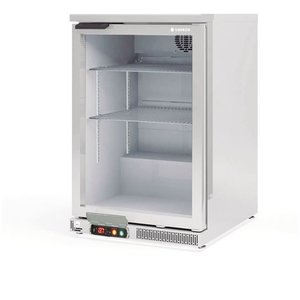 Add to cart
Barcooling | Stainless steel | 200 liters 925x520x (h) 900 mm