All products are added to your cart.
Buying at HorecaTraders
Customers rated us with 8,4

Minimum guarantee of 1 year

Sharp prices

Delivery time from 24 hours
Products tagged with Aluminiumfolie
Refill Wrap450 | Cling film Aluminum foil Baking paper
Time is money and the Vogue Wrap450 dispenser ensures a quick and hygienic release of foil and paper. This way you save time and you avoid waste as much as possible.
Cling film dispenser | Aluminum foil dispenser | Baking paper dispenser
Vogue Wrap 450 dispenser. This very hygienic and handy dispenser for cling film, aluminum foil and baking paper is a must have for the kitchen. With lockable lid, so can be stored neatly.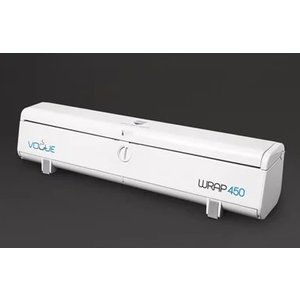 Add to cart
Cling film dispenser | Aluminum foil dispenser | Baking paper dispenser