All products are added to your cart.
Buying at HorecaTraders
Customers rated us with 8,4

Minimum guarantee of 1 year

Sharp prices

Delivery time from 24 hours
Products tagged with 6 laden
Cooling workbench | Stainless steel | 368L | 6 doors
A professional cooling workbench with 6 drawers. The dimensions are 137x70x (h) 85cm. This refrigerated workbench has a capacity of 368 liters.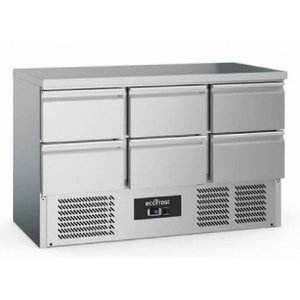 Add to cart
Cooling workbench | Stainless steel | 368L | 6 doors