All products are added to your cart.
Buying at HorecaTraders
Klanten beoordelen ons met 8,4

Minimaal 1 jaar garantie

Sharp prices

Delivery time from 24 hours
Gas burner 2 Burners Table model 5.5KW + 3.2KW | 720x480x (h) 260mm
This Diamond Gas Burner is very suitable for daily use. Has a high efficiency thanks to its two professional burners.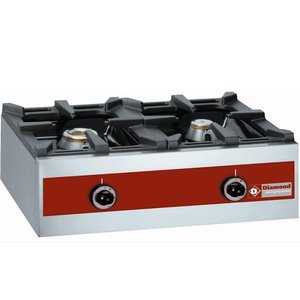 Add to cart
Gas burner 2 Burners Table model 5.5KW + 3.2KW | 720x480x (h) 260mm